Every lawyer at Ola Leslie Solicitors puts clients first. We are committed, enthusiastic and work hard to provide practical and effective solutions.
Ola Kupoluyi – Solicitor & Partner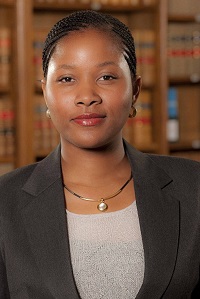 Ola Kupoluyi manages the team at Ola Leslie and is an expert in Planning law and Property development matters. She also has specialist knowledge of Commercial law and Business affairs.
Ola founded Ola Leslie Solicitors after a career in the City at Osborne Clarke Solicitors. She also previously worked for top 50 firm Shoosmiths and a number of UK Government departments. She has many years of legal experience gained acting for major House Builders, Property Developers and Retail Stores.
Ola studied for her LLB at the University of Essex, followed by the LPC at the College of Law and the LLM at University College London.

Ayesha Leslie – Solicitor & Partner
Ayesha specialises in all types of property, residential and commercial conveyancing, bridging finance and associated matters. Ayesha is a co-founder of the firm and a supervising solicitor. Prior to this Ayesha worked at a well regarded Suffolk law firm for four years and at a London firm for a year shortly after her LLB. She also enjoyed a successful career in the Sales and Marketing sector before qualifying as a solicitor.
Ayesha was educated in Chesterfield and Colchester, and achieved an LLB (Hons) Law Degree in Essex. She completed her post-graduate degree in Cambridgeshire and completed her professional skills course at BPP, London.
Ayesha accepts instructions from clients, solicitors and property professionals nationwide and is well known for her down to earth manner and straightforward approach.

William Wu – Solicitor & Partner
William is a leading commercial lawyer, who provides top quality and unique services for various clients between China and UK. He has advised on commercial & residential properties purchase/sale and company establishment in China and UK for deals over £1 billion in total.
He is fluent in Mandarin and English and studied at BPP Law School (Holborn), School of Law, Zhejiang University, China, Bachelor of Science – Information System (E-commerce).
Jack Plant – Solicitor & Partner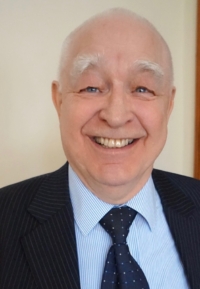 Jack Plants leads the firm's private client team and specializes in wills, probate, taxation and private client services.
Jack enjoyed a fulfilling career spanning decades as a Senior Examiner and Shares Valuer within the Estate Duty Office of the Inland Revenue, following which he qualified as a solicitor specialising in areas which built upon the expertise he a gained whilst at working with the Inland Revenue.
Jack's academic achievements include qualifications from Durham University, City of London Polytechnic/Guildhall University, Thames Valley University, and Toulouse University (France). He holds a LL.B(Hons) in Law and French.